Meet the Libin Operations Team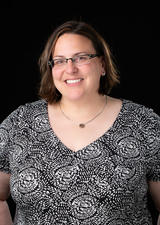 Operations Director
Dr. Lisa Petermann, PhD
lisa.petermann@ucalgary.ca
Lisa oversees all of the Libin Institute's operations and program development. She also works closely with the leadership team and Strategic Advisory board. If you have an idea for a project or initiative, need a contact for your grant or project, want assistance working through University systems, or just want to find out more about the Institute, please contact Lisa.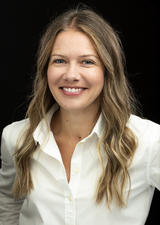 Director of Program Development & Implementation
Dr. Melanie King, PhD
melanie.king1@ucalgary.ca
Melanie leads the Precision Medicine Initiative and facilitates the integration, governance, and analysis of data for cardiovascular research in collaboration with the Department of Cardiac Sciences, the Centre for Health Informatics, and the Mozell Family Analysis Core. Melanie is an education and program specialist and is developing capacity-building opportunities for clinicians and analysts in the use of cardiovascular data for research. If you want to know more, or if you have questions or ideas about your practice or research that could be addressed using existing data sources, please reach out to Melanie.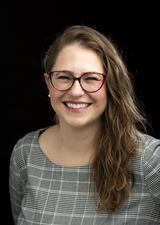 Program Director
Dr. Lauren Drogos, PhD
Lauren oversees the Libin Institute's Initiatives, including the Women's Health Initiative, which works to address knowledge and treatment gaps in women's cardiovascular research and clinical care by incorporating biological sex and sociocultural gender considerations. Contact Lauren if you have questions about including sex and gender perspectives in your research at the Libin institute, or if you have questions or input for the Libin's Initiatives.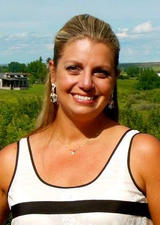 Manager Clinical Innovation, Technology, Transformation and Education
Christina Faulkner
Christina works with clinicians, researchers and industry with the goal of actively connecting clinicians and researchers to bolster the academic medicine mandate of the Libin Cardiovascular Institute and enhance transdisciplinary collaboration. With more than 15 years experience in post-graduate education, Christina assists with the development of new clinical fellowship programs and is a resource for existing programs across the Institute. If you want to know more or have questions or ideas, please reach out.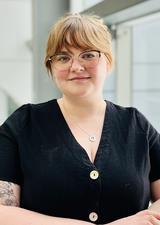 Operations Manager
Janelle Hastings
janelle.hastings@ucalgary.ca
Janelle manages the financial and administrative operations for the institute. She is responsible for budget creation, fund transfers, invoice creation and payments for the institute. She also manages space and access requests for the Libin footprint, Core Lab services and IT. If you have any questions regarding space or finances, please reach out to Janelle.
Clinical Innovation Initiative Director
Heather Agren RN, BN
Heather is responsible for the planning and execution of the new Clinical Innovation Initiative. As the Libin liaison to the Department of Cardiac Sciences, Heather works to extend the bridge of engagement for Libin clinical members through programs such as the Academic Mentoring Program, Clinical-Research Integration Program, education initiatives for Nurse members of the Institute and an interdisciplinary Wellness Program.  If you have any inquiries or suggestions for these programs, please contact Heather.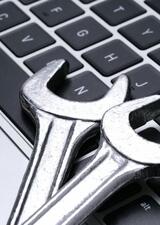 Systems Coordinator
John Nystrom
John provides IT services for the Libin Cardiovascular Institute, mostly focused on the research labs and clinical research areas within the Cumming School of Medicine. He provides desktop support, consulting, troubleshooting and maintenance services, and works closely with outside vendors and his IT colleagues within the University of Calgary and Alberta Health Services. If you need assistance in any of these areas, contact John at jnystrom@ucalgary.ca.
Senior Communications Officer
Dawn Smith
dawn.smith@ucalgary.ca
Dawn oversees all external and internal communications for the Institute and coordinates media coverage with the Cumming School of Medicine. If you, or a colleague or student, publish a paper, win an award, receive a grant or are asked to comment to the media, please let Dawn know and she will share the good news. She can also assist you with social media, website creation and marketing materials.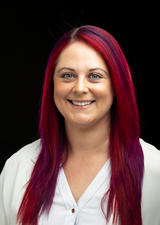 Event Specialist
Megan Smith
megan.smith3@ucalgary.ca
Megan coordinates external and internal events for the Institute providing a range of services from on-site support, logistics management, venue and vendor recommendations and negotiations,  project management and execution. This includes member-driven events, community outreach, conferences, meetings, celebrations, recognition events and Gala, to name a few. If you have questions, or have an idea for an event or community engagement opportunity, please contact Megan.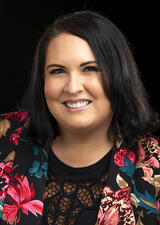 Digital Engagement Specialist
Stacey Brown
Stacey oversees the Libin Institute's social media strategy, marketing and website. She is a graphic designer with experience in digital and print advertising. Contact Stacey with questions about your marketing and promotional needs.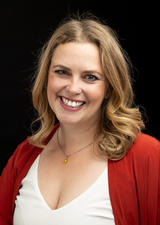 Operations Coordinator
Amanda Wagner
Amanda supports the Libin Cardiovascular Institute's Operations Team and helps keep it running. She also supports research and education initiatives. Amanda fosters collaboration between research members of the Institute, and connects members and trainees with relevant funding opportunities and resources. If you would like to learn more about research and education supports available, please contact Amanda.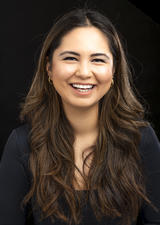 P2 Coordinator
Mastoora Rizai
Mastoora (she/her) manages the P2 Cardiovascular Research Initiative, a multidisciplinary hub for precision cardiovascular health research. The group seeks opportunities to optimize research collaboration of cardiovascular researchers resulting in the advancement in precision cardiovascular health. P2 bridges the gap between cardiovascular research and practice and engages community members in cardiovascular health management.