Precision Medicine Initiative
Turning data into decisions: Developing the next practice in cardiovacular care 
Data is a powerful tool in health care. It can be harnessed to predict future health, develop clinical decision-making tools and improve patient care.
The aim of the Libin Cardiovascular Institute Precision Medicine Initiative is to harmonize and combine Alberta's world-renowned data sources into a single, 'super' database which will allow our researchers to conduct life-changing cardiovascular research.
Priorities
Harmonizing data is a simple aim, but a challenging task. The Precision Medicine Initiative has established four priorities for maximizing utility and impact of its work: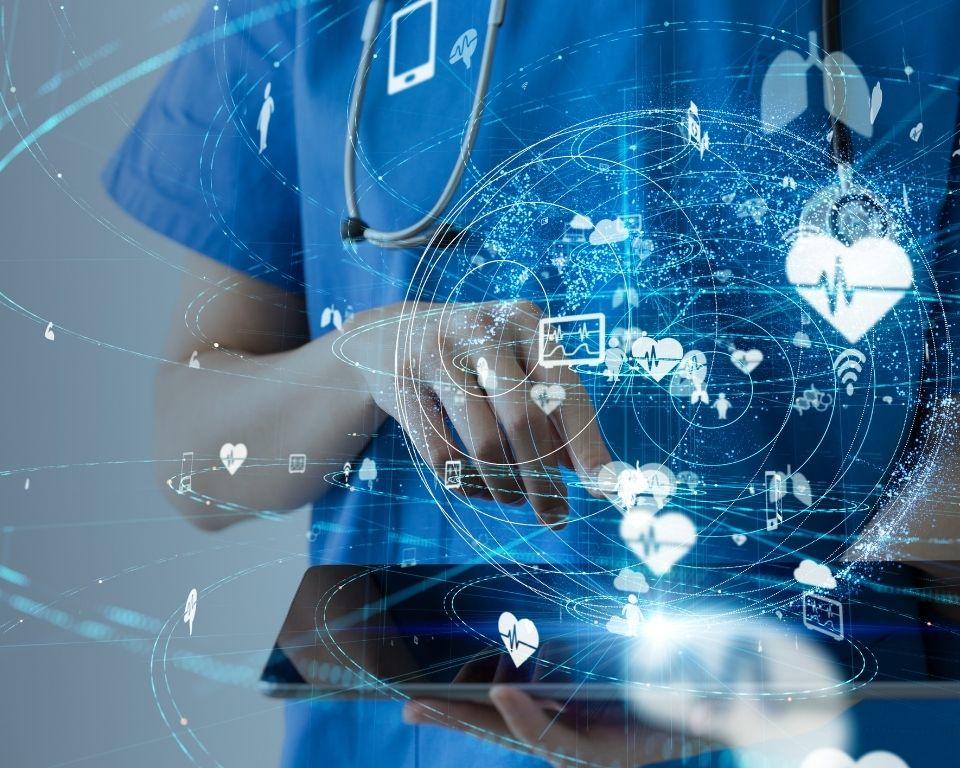 How we are achieving this:
Great research leads to great information for advancing clinical practice. From local to international cardiovascular research projects, there is currently no standard or consistent set of variables. In accordance with our priorities, we are developing an essential set of variables that will be collected across all studies within the Libin. This will give clinicians and researchers data that will lead to better health outcomes for Albertans. 
Alberta Health Services has some of the most comprehensive electronic health information in the world with data stored across multiple, independent databases. We are working to integrate all of these data sources into a single "super" database in which researchers can efficiently access all of the variables they need to answer research questions and advance care.
The Libin strives to provide patient centered care: understanding the experience of patients is key to improving personalized medicine. The PULSE Registry will be a database of patient-reported measures (e.g., symptoms, health-related quality of life) and linked electronic health records. This project will systematically collect data from patients at the point-of-care in Calgary Zone cardiac clinics and allow integration of the patient perspective into clinical decision-making and risk-stratification research. 
Once you have a good dataset, it is relatively straightforward to build a machine learning model, but if you want to apply that and really make an impact to patients, that is unchartered territory
Dr. Joon Lee, PhD
Data researcher and Libin member
The Mozell Family Analysis Core Lab
The Mozell Family Analysis Core Lab is a research resource for Libin Cardiovascular Institute members. The analysis group specializes in managing health data and biostatistical and analytical methodology. The mandate of the Mozell team is to improve and enhance the quality of research conducted within the institute and increase research productivity. Mozell services are free of charge to faculty, staff and students with a Libin affiliation.
Services: 
Development support for research activities within the Libin Cardiovascular Institute
Statistical consultation and analytical expertise
Study design and sample size calculation
Health data management, statistical analysis and data interpretation
The Mozell team can help at any stage of research from study design and grant applications to manuscript preparation and conference presentations
Other Resources: 
The Mozell Family Analysis Core Lab is one of several resource teams available to Libin members. One of these other teams may be better suited to assist in your quality improvement or research project; Mozell can help get you there!
Start a Project with the Mozell Family Analysis Core Lab:
To start a project or discussion, please follow the link below to fill out an intake form. Once we have received your information, we will reach out to arrange a project kick-off meeting.
For other questions, you may contact AnalysisCore@ucalgary.ca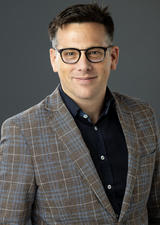 Dr. James White - Director, Precision Medicine Initiative
Dr. James White is a clinician-scientist and cardiologist, a professor of Medicine in the Departments of Cardiac Sciences and Diagnostic Imaging, and the director of the Stephenson Cardiac Imaging Centre and the Libin Precision Medicine Initiative. Dr. White is interested in translational clinical research focused on personalized cardiovascular care. This work aims to develop prognostic tools leveraging the full value of diagnostic testing data. This work is supported by the Cardiovascular Imaging Registry of Calgary (CIROC), a large prospective data capture initiative launched in 2015 engaging patients referred for diagnostic testing across Calgary. Dr. White has received grant supported through the Canadian Institutes of Health Research (CIHR), Heart and Stroke Foundation, National Institutes of Health (NIH), Alberta Innovates and MITACS. He currently supervises a team of postdoctoral fellows, PhD and masters students in the Department of Cardiovascular and Respiratory Science.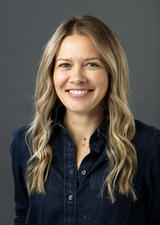 Dr. Melanie King - Director of Program Development & Implementation, Precision Medicine Initiative
Dr. Melanie King, PhD, leads the Libin Precision Medicine Initiative and facilitates the integration, governance and analysis of data for cardiovascular research in collaboration with the Department of Cardiac Sciences, the Centre for Health Informatics and the Mozell Family Analysis Core. Dr. King is an education and program specialist with a masters in Nursing and 10 years of experience in global health and remote clinical care. She holds a PhD in Education with expertise in the adoption of advanced data innovations in the health professions.
If you want to know more, or if you have questions or ideas about your practice or research that could be addressed using existing data sources, please reach out to Melanie at Melanie.King1@ucalgary.ca.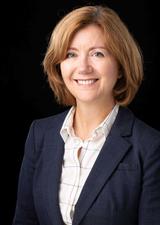 Dr. Cathy Eastwood - Co-Chair, Steering Committee, Precision Medicine Initiative
Dr. Cathy Eastwood, PhD, is an adjunct assistant professor within the Department of Community Health Sciences at the University of Calgary and Operations Manager for the Centre for Health informatics. Dr. Eastwood, a registered nurse since 1986, brings experience in clinical cardiology care, quality improvement, management and education of nurses. Dr. Eastwood's work involves advancing collaborations, data access, and educational programs within the Centre for Health Informatics. Her research focuses on developing methods for evaluating the contribution of electronic health record data for more accurate and efficient identification of chronic diseases and hospital acquired conditions in hospital data.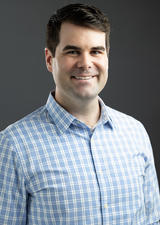 Matt MacDonald, Senior Data Engineer, Precision Medicine Initiative
Matt is an engineer with a decade of experience in research and development. He has worked on products for cardiac electrophysiology and thoracic surgery with an emphasis on data driven testing. He has expertise in data engineering and machine learning and is interested in scaling medical innovation through modern technology. Matt is working to establish the data pipeline for the Libin Cardiovascular Data Repository and build a data accessing modular code bank.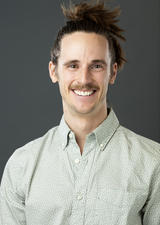 Dr. Rhys Beaudry - Project Coordinator, Precision Medicine Initiative
Dr. Rhys Beaudry has a PhD in Applied Physiology and 10 years of cardiovascular research experience in cancer, heart failure and COVID-19 patients. His previous research projects included international collaborations with clinicians and academic researchers involving a spectrum of cardiac patient groups and cardiovascular imaging techniques.  Rhys is responsible for developing and instituting patient facing tools for data collection in The PULSE Registry project.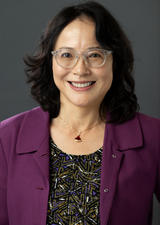 Zhiying Liang - Lead, Mozell Family Analysis Core Lab
Zhiying (Jane) is a senior biostatistician and lead of the Mozell Family Analysis Core Lab – a Libin data, analytics and research consultation service. She has more than 10 years of experience in applied research using provincial and national administrative health data to understand chronic disease burden, health outcomes and health services utilization and was a central adjudicator for an international GlaxoSmithKline randomized controlled trial. Jane specializes in fitting statistical models to and analysis of longitudinal data, recurrent events and survival data. She has a particular interest in modelling objectives related to electronic health records and clinical data, such as understanding the relationship between cardiovascular diseases and medical and socioeconomic conditions to generate predictions for future health outcomes. 
David Vickers, Statistical Associate, Mozell Family Analysis Core Lab, Center for Health Informatics
David has 16 years of experience in applied research using provincial and national surveillance data to understand the spread of infection, subsequent health outcomes linked to chronic infection and the ineffectiveness of public health interventions. David has worked as an epidemiologist for Alberta Health Services, a consultant for GlaxoSmithKline, and a theorist in the Division of Immunology & Infection at the Imperial College of London. With the Libin Institute, he has analyzed electronic health records, clinical and meta-data to help researcher clients understand the associations between coincident medical conditions and cardiovascular diseases. David specializes in fitting statistical models to longitudinal and recurrent event data. He has a particular interest in using simulation modelling to frame, understand and solve health problems with mutual causation (which contrasts with unidirectional associations in statistics) to identify meaningful places to intervene for sustainable health improvements.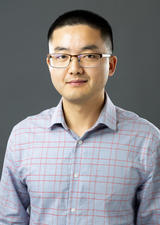 Patrick Feng, Senior Analyst, Alberta Health Services
Patrick Feng is a senior analyst within the Provincial Research Data Services team at Alberta Health Services. He works collaboratively with the Libin Precision Medicine Initiative team, the AHS Data  and Analytics team and Mozell Family Analysis Core to optimize access and use of cardiac data for care improvements and research to improve patient outcomes. Patrick is working on one of the core Precision Medicine Initiatives, the Libin Cardiac Schema, which is designed to build a schema that includes most cardiac related datasets to assist researchers in accessing, managing and analyzing cardiac health-care data. Patrick is also interested in applying advanced machine learning methods for personalized cardiac disease outcomes prediction to guide clinical decision-making for precision medicine.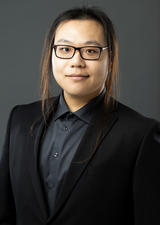 Eric Tao, Statistical Research Assistant, Mozell Family Analysis Core Lab
Eric recently completed a bachelor of Science in Applied Mathematics and formally joined the Mozell Team after interning with the analysis group in 2021. Eric's interests are in Mathematics of Data Science, including applications of calculus, linear algebra, survival analysis, probability, statistics and discrete math. Eric's mathematical expertise provides him with unique data manipulation and processing techniques.