Libin Cardiovascular Institute Office
Heritage Medical Research Building (HMRB)
Room 72
Foothills Campus, University of Calgary
3310 Hospital Drive NW
Calgary, Alberta T2N 4N1
Contact us:
Email: libin@ucalgary.ca
Phone: 403.210.6271
If you are looking for a specific doctor or clinic information, please visit the link below and enter  
Cardiac Surgery or Cardiology in the practice discipline field before clicking on the search button.
Doctors wishing to refer a new cardiac or cardiac surgery patient are asked to visit the link below. 
Meet the Libin office team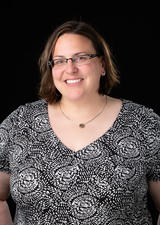 Operations Director
Dr. Lisa Petermann, PhD
Phone: 403.210.7103
Email: lisa.petermann@ucalgary.ca
Lisa oversees all of the Libin Institute's operations and program development. She also works closely with the leadership team and Strategic Advisory board. If you have an idea for a project or initiative, need a contact for your grant or project, want assistance working through University systems, or just want to find out more about the Institute, please contact Lisa.
Communications Coordinator
Dawn Smith
Phone: 403.220.5917
Email: dawn.smith@ucalgary.ca
Dawn oversees all external and internal communications for the Institute and coordinates media coverage with the Cumming School of Medicine. If you, or a colleague or student, publish a paper, win an award, receive a grant or are asked to comment to the media, please let Dawn know and she will share the good news. She can also assist you with social media, website creation and marketing materials.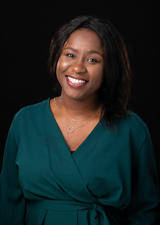 Person to Population Program Coordinator
Camilia Thieba
Phone: 403.220.7469
Email: camilia.thieba@ucalgary.ca
Camilia is an epidemiologist and coordinates the activities of the Person to Population (P2) research collaborative group within the Libin Institute. This group focuses on using data and medical knowledge to optimize cardiovascular health in Alberta and beyond. If you want to know more about P2, or find out how you can get involved, please contact Camilia.
Events Coordinator
Megan Smith
Phone: 
Email: megan.smith3@ucalgary.ca
Megan coordinates all external and internal events for the Institute. She is also responsible for all of the Libin's processes, including scholarships, travel and publication awards, catalyst and bridge funding, and research equipment and maintenance. If you have questions about any of these processes, or have an idea for engaging with the community, please contact Megan. 
Systems Manager
John Nystrom
Phone: 403.220.4622
Email: jnystrom@ucalgary.ca

John provides IT services for the Libin Cardiovascular Institute, mostly focused on the research labs and clinical research areas within the Cumming School of Medicine. He provides desktop support, consulting, troubleshooting and maintenance services, and works closely with outside vendors and his IT colleagues within the University of Calgary and Alberta Health Services. If you need assistance in any of these areas, contact John at jnystrom@ucalgary.ca.
Data Initiative Lead
Melanie Rosario
Phone:
Email: mrosario@ucalgary.ca
Melanie is leading the new Libin Data Initiative and will be facilitating the integration, governance, and analysis of data for cardiovascular research in collaboration with the Department of Cardiac Sciences, the Centre for Health Informatics, and the Mozell Family Analysis Core. Melanie is an education and program specialist and will also develop capacity building opportunities for clinicians and analysts in the use of cardiovascular data for research. If you want to know more, or if you have questions or ideas about your practice or research that could be addressed using existing data sources, please reach out to Melanie.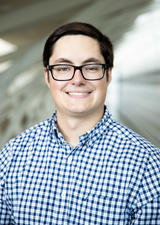 Operations Coordinator
Erik Olsson
Phone:
Email: eaolsson@ucalgary.ca
Erik coordinates the financial and administrative operations for the institute. He is responsible for budget tracking, fund transfers, invoice creation and payments for the institute. Contact him also for keys, door access, boardroom bookings and general inquiries.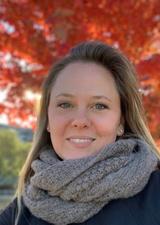 Clinical Engagement Specialist
Heather Agren RN, BN
Email: heather.agren@ucalgary.ca
Heather is responsible for the planning and execution of the new Clinical Innovation Initiative. As the Libin liaison to the Department of Cardiac Sciences, Heather works to extend the bridge of engagement for Libin clinical members through programs such as the Academic Mentoring Program, Clinical-Research Integration Program, education initiatives for Nurse members of the Institute and an interdisciplinary Wellness Program.  If you have any inquiries or suggestions for these programs, please contact Heather.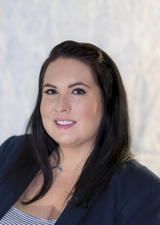 Digital Engagement Specialist
Stacey Brown
Phone: 
Email: stacey.brown@ucalgary.ca
Stacey oversees the Libin Institute's social media strategy, marketing and webpage. She is a graphic designer with over seven years of experience in digital and print advertising. Contact Stacey about your marketing and promotion needs.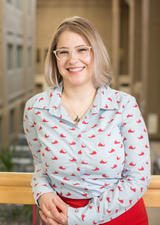 Women's Cardiovascular Initiative Program (CV&Me) Coordinator
Dr. Lauren Drogos, PhD
Phone: 
Email: lldrogos@ucalgary.ca
Lauren oversees the Libin Institute's CV&Me program, which works to address knowledge and treatment gaps in women's cardiovascular research and clinical care by incorporating biological sex and sociocultural gender considerations. Contact Lauren if you have questions about including sex and gender perspectives in your research at the Libin institute, or if you have questions or input for the CV & Me program.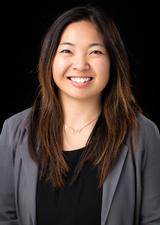 Research Officer
Judy Siu
Phone: 
Email: dsiu@ucalgary.ca
Judy supports the Libin Cardiovascular Institute's research and education initiatives. She manages the Institute's core facilities, fosters collaboration between research members of the Institute, and connects members and trainees with relevant funding opportunities and resources. If you would like to learn more about research and education support available, please contact Judy.
Cardiovascular care in Calgary
Institute members work out of numerous locations around the city of Calgary. Our members are experts in diagnosing and treating cardiovascular conditions.