Telephone:
1.403.210.6271
Email:
libin@ucalgary.ca
Mailing Address: 
Cardiac Sciences
1403-29th Street NW
Calgary, AB, Canada
T2N 2T9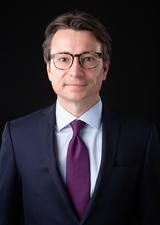 Department Head
Dr. Paul Fedak, MD, PhD
Clinical and Academic head of the Department of Cardiac Sciences
Paul.fedak@ahs.ca
403.944.5931
Dr. Paul Fedak is a cardiac surgeon, researcher and educator who is internationally recognized for his commitment to new surgical therapies for patients with advanced heart disease. Fedak is also a scientists and directs the Marlene and Don Campbell Family Cardiac Research Laboratory at the Cumming School of Medicine. His research interest is in developing novel ways to treat cardiovascular disease.
He has more than 150 peer-reviewed manuscripts, numerous published book chapters and over 10,000 citations of his work. Dr. Fedak has had great success in translating his research into the surgical suite. He has developed novel ways of closing the sternum after open-heart surgery and is working on a tissue-engineering patch made of biomaterial to treat heart failure. He is also an expert in bicuspid aortic valve surgery and its associated aortopathy, and co-leads a study with colleagues at Northwestern University in Chicago to improve precision in the diagnosis and treatment of people with the common and dangerous heart defect. The study combines cutting-edge imaging techniques, which allow a three-dimensional visualization of blood flow in the heart, with tissue analysis to help physicians determine the best treatment for individual patients.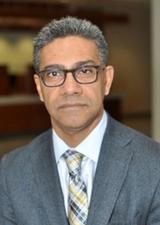 Section Chief Cardiology
Dr. Carlos Morillo, MD
carlos.morillo@ucalgary.ca
403.944.2670
Dr. Morillo is a Cardiologist and Electrophysiologist and Professor in the Department of Cardiac Sciences, and Medicine, currently the Section Chief Cardiology Division at the Libin Caridovascular Institute of Alberta, Cumming School of Medicine, University of Calgary and Zone Head Cardiology for the Calgary & Southeastern Alberta Region, Alberta Health Services. He also holds and Adjunct Full Professor appointment at the Department of Medicine at McMaster University. Dr. Morillo was the Director of the Hamilton Atrial Fibrillation Reference Centre, Director of the Syncope Autonomic Disorder Unit at McMaster University (2002-2016).
His main research interests are related with the development of clinical trials in the area of cardiac arrhythmias, syncope and treatment of Chagas Disease. Similarly he has done research in Cardiac autonomic regulation, sympathetic nerve traffic and baroreflex modulation in different diseases. He is internationally renowned in several fields that include atrial fibrillation, neurocardiogenic syncope, Chagas disease and clinical trials.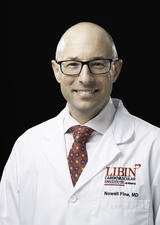 Clinical Director, Libin Cardiovascular Institute
Dr. Nowell Fine, MD
nmfine@ucalgary.ca
Dr. Nowell Fine, MD, is a cardiologist and researcher who specializes in heart failure and echocardiography. He has a particular interest in infiltrative cardiomyopathies, a group of diseases characterized by abnormal substances, such as proteins, being deposited in the heart tissues. An important example of this is cardiac amyloidosis, a relatively rare disease that is believed to be significantly under-diagnosed. Fine is developing a national database for the disease.
Fine has published more than 60 journal articles, is involved in national and international medical societies focusing on heart failure and cardiac imaging. Fine is also interested in developing innovative ways to use echocardiography and other forms of cardiac imaging to guide clinical decision making.
Director, Cardiac Critical Care
Dr. Ken Parhar, MD
ksparhar@ucalgary.ca
Director Cardiac Anesthesia
Dr. Christopher Prusinkiewicz, MD
christopher.Prusinkiewicz@albertahealthservices.ca
Executive Director Cardiac Sciences, AHS
Amanda Weiss
Amanda.Weiss@albertahealthservices.ca