At the confluence of cardiovascular research, education and care
The Libin Cardiovascular Institute coordinates all cardiovascular research, clinical care and education in southern Alberta. 
Cardiovascular patients: Please seek treatment!
Cardiovascular conditions are the No. 1 killer globally, far surpassing any deaths from infectious diseases. Yet during the COVID-19 pandemic, there has been a large drop in the number of cardiovascular patients seeking treatment. 
Unfortunately, your cardiovascular symptoms won't go away, and delaying treatment might cause serious harm and even death, so please don't avoid treatment due to fears over the coronavirus. Our physicians and health care providers are here to help you, so please let us by seeking treatment. 
Read more at the links below.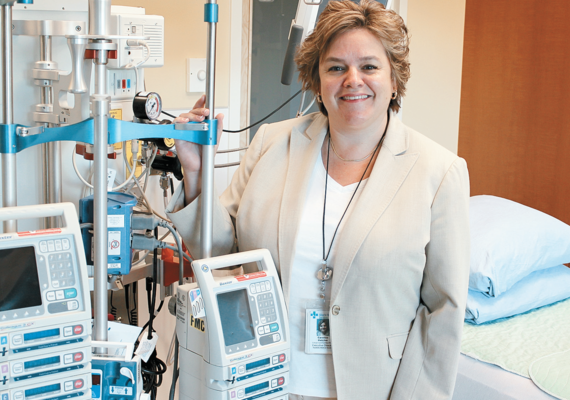 In the News
After over a decade as executive director of Cardiac Sciences at FMC, Caroline Hatcher is stepping down to take on a new challenge. She is leaving a legacy in patient care, leadership and quality improvement that won't soon be forgotten.
Research will assess mental wellness of immigrant workers during pandemic
Six UCalgary projects receive federal funding for social science and humanities research focused on COVID-19...