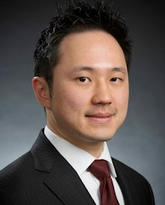 Joon Lee
Associate Professor
Community Health Sciences, Cardiac Sciences
Postdoctoral Fellowship - Medical Data Science
Harvard-MIT Division of Health Sciences and Technology, 2012
PhD - Biomedical Engineering
University of Toronto, 2009
Research and teaching
Research areas
health data science
machine learning
artificial intelligence
digital health
Biography
Dr. Joon Lee is the Director of the Data Intelligence for Health Lab and an Associate Professor in the Cumming School of Medicine, University of Calgary. He holds a PhD in Biomedical Engineering from the University of Toronto, and a Bachelor's degree in Electrical Engineering from the University of Waterloo. He also completed a 3-year postdoctoral fellowship in Medical Data Science at the Harvard-MIT Division of Health Sciences and Technology. Prior to joining the University of Calgary, he held a faculty position at the University of Waterloo for 6 years in Health Informatics. His research vision is to bridge the gap between the useful information hidden in digital health data and health care/public health practice. His research applies data science, machine learning, artificial intelligence, natural language processing, and mobile technology to diverse health fields including intensive care medicine, cardiology, public health surveillance, food marketing, and aging. He received an Early Researcher Award from the Ontario Ministry of Research, Innovation and Science in 2016, a Discovery Award from the Banting Research Foundation in 2015, and an Outstanding Performance Award from the University of Waterloo in 2017.
Publications
Z. Shakeri Hossein Abad, A. Kline, M. Noaeen, M. Sultana, E. Nurmambetova, F. Lucini, M. Al-Jefri, and J. Lee. Digital public health surveillance: a systematic scoping review. npj Digital Medicine, 4:41, March 2021.
J. Lee. Is artificial intelligence better than human clinicians in predicting patient outcomes? Journal of Medical Internet Research, 22(8):e19918, August 2020.
D. L. Olstad and J. Lee. Leveraging artificial intelligence to monitor unhealthy food and brand marketing to children on digital media. The Lancet Child & Adolescent Health, 4(6):418-420, June 2020.
B. Kim and J. Lee. Smart devices for older adults managing chronic disease: a scoping review. JMIR mHealth and uHealth, 5(5):e69, May 2017.
J. Lee, D. M. Maslove, and J. A. Dubin. Personalized mortality prediction driven by electronic medical data and a patient similarity metric. PLoS One, 10(5):e0127428, May 2015.
Awards
Outstanding Performance Award, University of Waterloo, 2017.
Early Researcher Award, Ministry of Research, Innovation and Science, Government of Ontario, Canada, 2016.
Discovery Award, Banting Research Foundation, 2015.