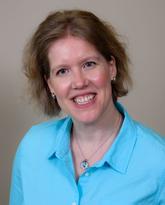 Amelie Stritzke
Assistant Professor
Paediatrics, Section of Neonatology
MD
2003, Frankfurt/M, Germany
FMH(Swiss)
2009, Berne, Switzerland
Courses
Preterm neonates and their complications, Course VI
Course VI bedside component (clinical examination of neonates)
Research and teaching
Research areas
Hemodynamics
Perfusion in neonates
Transitional circulation
PPHN (from in utero to after birth)
Biography
Dr. Amelie Stritzke was born in Germany and completed medical school at the University of Frankfurt/Germany, paediatric residency training at the Universities of Zuerich and Berne in Switzerland. Then she pursued a neonatal fellowship at BC Children's Hospital in Vancouver, followed by another year of fellowship in paediatric cardiology with focus on her echocardiography and ultrasound skills. Since July 2013 she is an Assistant Clinical Professor in the Cumming School of Medicine at the University of Calgary. Her main research interest is acute Neonatal Haemodynamics in the newborn.
Dr. Stritzke regularly gives bedside courses and lectures to a variety of learners, MSIs, residents and neonatal fellows and staff alike on a variety of subjects including neonatal echocardiography, hemodynamics, and cardiovascular topics, clinical ethics, and electrolyte/fluids. Dr. Stritzke is financial director of the local SCAN initiative (Sonographic Clinical Assessment of the Newborn), a bedside ultrasound teaching curriculum and participates in conducting workshops nationally and internationally. She collaborates with Tyberg laboratory on clinical and benchmark collaboration. Other projects are around teaching ultrasonographic assessment of cardiac filling in transport personnel, exploring hemodynamic changes with surfactant administration, and sodium metabolism.

Awards
Paediatric Residents' annual subspecialty teacher of the year, 2018
Bronze Award for Teaching Contribution, University of Calgary, 2017
Dean's award for excellence in core teaching, University of Calgary, 2017
Dept of Pediatrics Innovation Award 2013: "Impact of Red Cell Transfusion on Superior Mesenteric Artery Flow Patterns and Intestinal Oxygenation in Fed Preterm Neonates"