Get active with a free fitness consultation
Sign up for a free one-on-one consultation with a fitness trainer as part of the Libin Moves initiative
The Canadian Society for Exercise Physiology (CSEP) is a national voluntary organization composed of professionals interested and involved in the scientific study of exercise physiology, exercise biochemistry, fitness, and health. 
In collaboration with the Canadian Society for Exercise Physiology (CSEP), we are offering free 30-minute consultations with certified personal trainers and clinical exercise physiologists. Fill out your information below to take advantage of this opportunity and be connected with one of the volunteers. Space is limited. 
Collection of personal information
Your personal information is collected under the authority of section 33(c) of the Freedom of Information and Protection of Privacy Act. If you have any questions about the collection or use of this information, please contact the Office of Advancement at digital@ucalgary.ca
CSEP Volunteers
Thanks to the volunteers who have offered to consult with Libin Moves participants. See below for their personal bios: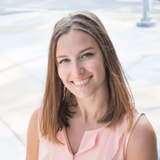 Aleisia Arkley
I aspire to enhance individual physical literacy by applying my 4 years of clinical experience with injury and stroke rehabilitation to the foundations of strength training. My overall goal with my clients is to inspire them to discover their own self disciplines towards physical activity. And in turn, improve their overall health and self confidence in accomplishing their goals and every day tasks. I emphasize the "personal" in personal training as I aim to tailor all exercise programs to what the client will personally enjoy and to where they can develop continued enthusiasm.
My business, Rehab in Motion offers chronic pain management and rehabilitation in pursuit of your personal goals, health and functional fitness. Best of all, my service is mobile and can be done in the comfort of your own home at your convenience. 
Kathleen Inman
I have been working in the physical activity and exercise field for 3 years after obtaining my kinesiology degree from the U of A. My passion for activity began when I was diagnosed with a chronic pain condition and personally experienced the amazing benefits that exercise and activity can give a person. During my studies, I volunteered at multiple sites including The Steward Centre for adapted physical activity, with AHS in their chronic pain self-management program, and with research studies. After graduating I began work with people who have chronic diseases in an exercise program setting. I have experience working with people who have cardiac, metabolic or respiratory conditions, and people who have some of each! I also make my care person-centred and look forward to working with everyone, no matter where you come from.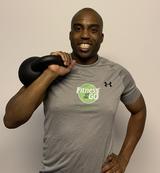 Sartre Jean-Gilles
Sartre is a Personal Trainer with Fitness On The Go. Sartre has a strong passion for health with over a decade of experience in health and wellness. He has worked as a Personal Trainer, Kinesiologist, Coach, and Exercise Clinician (Diabetes Aerobic and Resistance Exercise (DARE) Study). Sartre has volunteered as a nationally certified Special Olympic Coach, Neuro Rehab Assistant, and was a co-chair of the Emerging Health Leaders. He spent three years in Japan, where he earned a black belt in Judo. His breadth of knowledge allows him to successfully meet the various fitness needs of clients and to help them reach their fitness goals through his own Fitness on the GO business. 
David Mahoney
David is a Canadian Society of Exercise Physiology (CSEP) Certified Personal Trainer (CFT). In 2012 David enrolled in Mount Royal University's two-year Personal Fitness Trainer (PFT) program as a mature student and graduated near the top of his class. Since graduating, he has continued taking courses to advance his understanding of how best to work with older adults, individuals with chronic conditions/disease, and those recovering from injury through rehabilitation and training.
David cares about people. He believes every person is unique in their pre-conceived
ideas towards exercise, and he assesses each client based on his/her thoughts, attitude,
needs and goals. His guiding principal is, "people don't care what you know until they
know that you care". With this approach, he continues to build a diverse and loyal client
base.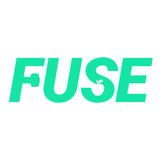 Catarina "Cat" Martins
Catarina "Cat" Martins is a Registered Kinesiologist and Clinical Exercise Physiologist with over 15 years of experience. Stemming from her love of physical activity and sport, she pursued a Kinesiology degree with the ultimate objective of being able to help people move and live better.  She began her career within a rehabilitation setting, providing exercise programming and health coaching for cancer, cardiac and stroke patients.  As well as teaching group fitness classes, she has delivered strategic health promotion and corporate wellness initiatives to engage employees in healthy lifestyle behaviours.  Cat is the owner of FUSE Wellness, a business which provides Kinesiology services, fitness training, health coaching and corporate wellness consulting.  
Lindsay Porter
I'm very excited to help people become more active! I have been in the industry for 15 years, recently moving to online training and coaching due to COVID. I host live, virtual workouts as well as run an independent training program called Momma's on a Mission. I love helping women rock their their mom jeans with confidence! I believe there is nothing that physical activity can't help make better and it is my mission to get the world moving.
Lindsay Porter, B. Kin.
CSEP-Clinical Exercise Physiologist
Personal Trainer & Coach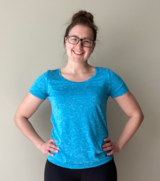 Jessica Williams
Jessica is a Registered Dietitian, Professional Kinesiologist, CSEP Clinical Exercise Physiologist, CSEP High-Performance Specialist™. Work with Jessica to improve your strength and endurance without having to figure out an exercise program on your own, spend endless hours in the gym, or give up your favourite foods. She creates a program just for you based on your goals and your life no matter where you are starting from.