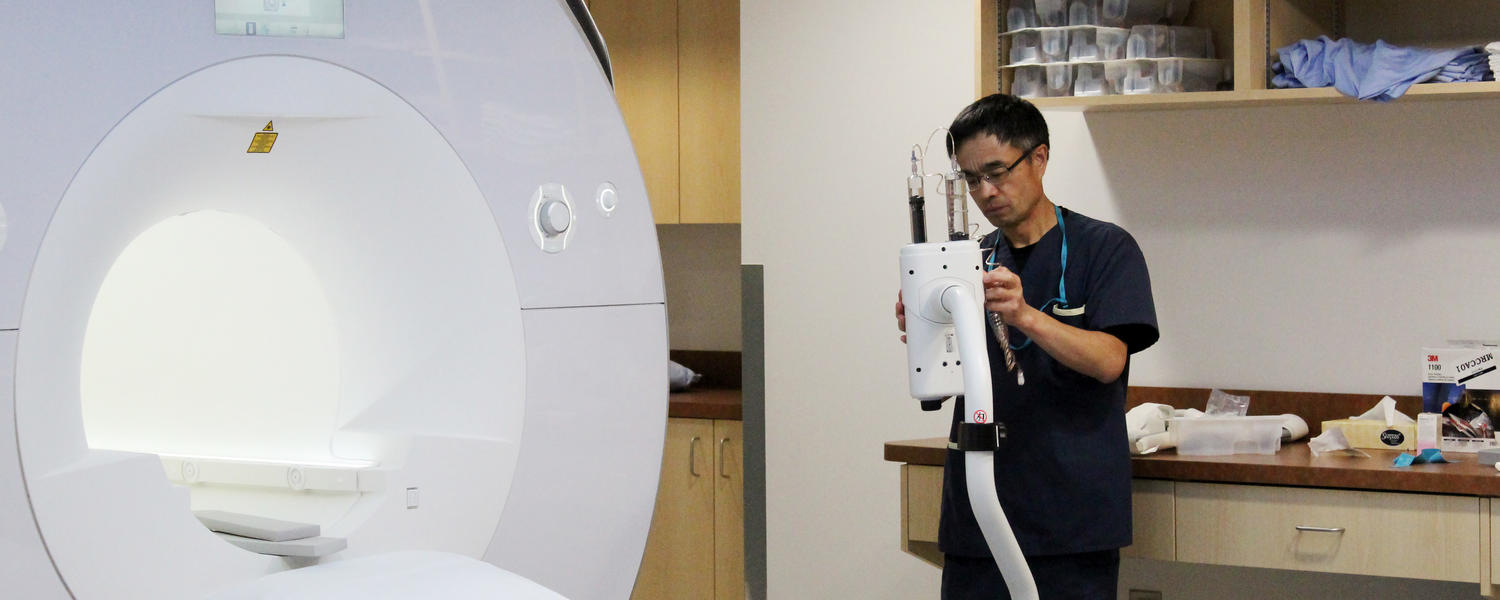 Stephenson Cardiac Imaging Centre
Established in 2005, the Stephenson Cardiac Imaging Centre is a world-class diagnostic, research and training facility dedicated to cardiovascular magnetic resonance imaging (MRI).
Leading cardiovascular MRI care and innovation
The Stephenson Cardiac Imaging Center is one of the leading clinical, research and teaching facilities in its field. 
Clinical 
MRI is a unique imaging test that combines magnetic fields and radio-frequencies to generate images of the body without radiation.  Over the past 15 years it has been increasingly used to obtain 2 dimensional, 3 dimensional, and now 4 dimensional images of the heart and large blood vessels.  It is now considered a "gold standard" test for many aspects of cardiovascular disease, particularly for the assessment of cardiac size, function and diseases of the heart muscle. 
Research
Researchers at the Stephenson Cardiac Imaging Centre are leading numerous studies and collaborating with numerous external researchers to tackle a number of cardiovascular issues. They are also poised to become leaders in the area of precision medicine. 
4D flow imaging
Heart damage in cancer patients
Teaching
The centre is a true multi-disciplinary teaching facility that supports Level 3 training in Cardiovascular MRI, inclusive of stress perfusion imaging and Congenital Heart Disease.  Each year the centre provides one competitive (locally funded) and one externally funded training position for trainees wanting to complete a 12-month program. The Centre also provides level two training to trainees of the Cummings School of Medicine within both Cardiology and Radiology training programs.