P2 Cardiovascular Health
Our Vision: Towards optimized cardiovascular health in Alberta and beyond.
Our Mission: Be a world leader in transforming cardiovascular data into knowledge for better health.
Our Objectives
Monitor population health (cardiovascular factors and disease) in Alberta
Design interventions to prevent cardiovascular disease and promote cardiovascular health
Implement precision medicine in cardiovascular health from person to population
Align with the federal government's priority to reduce vascular risk factors
Optimize cardiovascular health through the building of quality data
Support today's cardiovascular experts and future leaders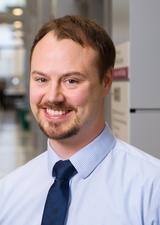 Dr. David Campbell, MD/PhD
He is the Co-Chair of the Libin Cardiovascular Institute's Person to Population (P2) Cardiovascular Health Research Group. Dr. Campbell is a specialist in Endocrinology and Metabolism and an assistant professor in the Departments of Medicine, Community Health Sciences and Cardiac Sciences.  
Dr. Campbell is actively involved in clinical medicine, research, and teaching. His research interests include social disparities and their impacts on clinical outcomes of metabolic diseases (diabetes, obesity, hypertension). He has extensive experience using mixed methods and participatory patient-oriented research. His current research program focuses on the development of novel interventions to improve the care and outcomes for socially disadvantaged populations with diabetes.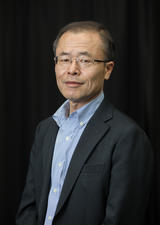 Dr. Hude Quan, PhD
He is the Co-Chair of the Libin Cardiovascular Institute's Person to Population (P2) Cardiovascular Health Research Group. Dr. Hude Quan is a Professor at the Department of Community Health Sciences at the University of Calgary, the Director of the World Health Organization Collaborating Centre in Classification, Terminology and Standards at the O'Brien Institute for Public Health and the Director of the Center for Health Informatics. Dr. Quan is the academic lead of the Data and Research Services Platform, of the Alberta Strategy for Patient Orientated Research (SPOR) and the Astra-Zeneca and Chiu Family Chair in Cardiovascular Health Promotion and Disease Prevention. 
Dr. Quan has received training in medicine, public health, epidemiology, and health services research. A major theme of Dr. Quan's research is to develop novel methods for analyzing big data and improving its quality to enable its optimal use for health research, precision medicine, disease surveillance, and healthcare system performance assessment. The methods could advance population and health services research in quality of care and disease surveillance for policy-makers and health care providers.
Innovative Research
We use our expertise in clinical research, health service research, statistics, health economics and implementation sciences to conduct innovative research that takes into perspective the patient's voice. We build on high quality 'big data' sources to drive cardiovascular health in Alberta while crafting solutions towards precision medicine.
Collaborative Research
We work with patients, clinicians, pharmacists, health administrators, community leaders, economists, policymakers, government officials, among others on a wide range of projects to improve the cardiovascular health for all Albertans.
Disease Surveillance
We use various health data sources to monitor and report on cardiovascular risk factors and disease occurrence and/or prevalence in Alberta. This allows us to design interventions aimed at optimizing cardiovascular health care for all Albertans. Precision medicine in cardiovascular health from persons to populations is one of the derivatives of this approach.