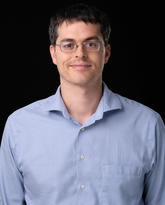 Robert Miller
Clinical Assistant Professor
Cardiac Sciences
Cardiologist
Cardiac Function Clinic
Medical Director, Nuclear Cardiology
Cardiologist
Cardio-oncology Clinic
Cardiologist
General Cardiology
MD
University of British Columbia
Research and teaching
Research areas
Heart Failure
Cardiac Imaging
Cardiac Transplant
Cardiomyopathy
Biography
Dr. Robert Miller is a Clinical Assistant Professor in the Department of Cardiac Sciences at the University of Calgary and he is the medical director of nuclear cardiology and cardiac CT program. He completed training in Internal Medicine and General Cardiology at the University of Calgary. He went on to complete training in Advanced Heart Failure and Cardiac Transplantation at Stanford University, and Advanced Cardiac Imaging at Cedars Sinai Medical Center. His clinical work also includes nuclear cardiology and cardiac CT as well as time on the Advanced Heart Failure service and cardiac function clinic. His, research interests include advanced cardiac imaging applications in patients with cardiomyopathies as well as epidemiology in heart failure and cardiac transplantation.
Publications
https://scholar.google.ca/citations?user=U5QAeKwAAAAJ&hl=en
1. Miller RJH, Otaki Y, Gransar H, Sharir T, Fish M, Ruddy T, Dorbala S, Di Carli M, Einstein AJ, Kaufmann PA, Sinusas AJ, Miller EJ, Bateman T, Dey D, Berman DS and Slomka P. Quantitation of Left Ventricular Morphology Significantly Improves Prognostic Accuracy: Analysis of REFINE-SPECT. J Nucl Med. 2021, in press.

2. Miller RJH, Cadet S, Mah D, Pournazari P, Chan D, Fine N, Berman DS, Slomka PJ. Diagnostic and Prognostic Value of Technetium-99m Pyrophosphate Uptake Quantitation for Transthyretin Cardiac Amyloidosis. J Nucl Cardiol 2021, in press.

3. Miller RJH, Howlett JG. Fine N. A Novel Approach to Medical Management of Heart Failure With Reduced Ejection Fraction. Can J Cardiol. 2021, 37(4): 632-643.

4. Miller RJH, Cadet S, Pope A, Pournazari P, Gransar H, Kransdorf E, Patel J, Hamilton M, Friedman JD, Hayes S, Thomson L, Tamarappoo B, Berman DS, Slomka PJ. Quantitative analysis of myocardial hypermetabolism and perfusion for diagnosing cardiac sarcoidosis. J Nucl Cardiol. 2020, in press.

5. Miller RJH, Mikami Y, Heydari B, Wilton SB, James MT, Howarth AG, White JA, Lydell CP. Sex-specific Relationships Between Patterns of Left Ventricular Remodeling and Clinical Outcomes. EHJ Cardiovasc Imaging. 2020, 21(9); 983-990.