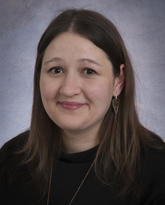 Michelle Keir
Clinical Assistant Professor
Cardiac Sciences
Cardiologist
Aortopathy Clinic
Cardiologist
Southern Alberta Adult Congenital Heart Clinic
Cardiologist
Cardiac Outpatient Clinic
Cardiologist
Calgary Aortic Clinic
MD
University of Ottawa, 2008
MSc
University of Saskatchewan, 2019
Research and teaching
Complex Adult Congenital Heart Disease
Complex Adult Congenital Heart Disease
Mixed Methods Research
Population Health
Aortopathy
Biography
Michelle Keir was born in Windsor, Ontario. She moved to Ottawa where she completed an undergraduate journalism degree at Carleton University and her MD at the University of Ottawa. She then completed Internal Medicine and Adult Cardiology residencies at the University of Saskatchewan where she concurrently completed her Masters degree in Community Health, Epidemiology, and Population Science. She then went on to Fellowships in Adult Congenital Heart Disease at the University of Toronto and Echocardiography at the University of Calgary. She worked in Calgary at the Southern Alberta Adult Congenital Heart Clinic at the Peter Lougheed Centre since 2017. Research interests include: complex adult congenital heart disease, aortopathy, cardiac disorders of pregnancy, mixed methods and health systems research.
Publications
Winther, S, Williams, LK, Keir, M, Connelly, KA, Bradley, TJ, Rakowski, H, Crean, AM. (2019). Cardiovascular magnetic resonance provides evidence of abnormal myocardial strain and primary cardiomyopathy in Marfan syndrome. J Comput Assist Tomogr;43:410-415.
Keir, M., Bailey, B, Lee, A, Kovacs, A, Roche, SL. (2018). Narrative analysis of adults with complex congenital heart disease: childhood experiences and lifelong reverberations. Congenit Heart Dis;13(5):740-7.
Keir M, Bhagra C, Vatenmakher D, Arancibia-Galilea F, Jansen K, Toh N, Silversides CK, Colman J, Siu SC, Sermer M, Crean AM, Wald RM. (2017).Paediatric-onset coronary artery anomalies in pregnancy: a single-centre experience and systematic literature review. Cardiol Young;27(8):1529-37.
Shah, A, Keir, M, Ducas, R, Crean AM. Uric acid bladder stones in congenital cyanotic heart disease. Lancet, 2016: 388(10054):1921.
Keir, M, Wald, R, Roche, SL, Oechslin, E, Horlick, E, Osten, M, Benson, L, Hickey, E, Crean, A. Does a dedicated subspecialty ACHD clinic result in greater consistency in approach and reduced loss to follow-up? An evaluation of the first three years of the Toronto Congenital Coronary Clinic for Adults. Progress in Pediatric Cardiology 2015 Dec; 39(2): 145-50.