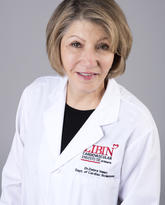 Debra Isaac
Clinical Professor
Cardiac Sciences
Medical Director, Southern Alberta Transplant Program
Alberta Health Services
Cardiologist
Cardiac Function Clinic
Cardiologist
Cardiac Outpatient Clinic
Research and teaching
Research areas
heart failure, cardiac transplantation and mechanical circulatory support
Global health systems/program development strategies and outcomes
Biography
Dr. Isaac was a staff nurse and clinical educator before completing medical school and Internal
Medicine residency at the University of Calgary, cardiology/echocardiography fellowship at
Northwestern University (Chicago), and a subsequent research fellowship in heart failure. She is a
Clinical Professor of Medicine (University of Calgary), medical director of the Southern Alberta
Transplant Program, Clinical Heart Failure research program collaborator, and is active in medical
education. As past-president of the Canadian Cardiac Transplant Network, she remains active in
transplantation / organ donation at a national level. She is active in Global Health Care Education and
Research with a focus on program development / evaluation and outcomes assessment, and is the
founder and co-director of the Guyana Program to Advance Cardiac Care, Guyana, South America.
Awards
2018 Guenther Award for Global Health, Cumming School of Medicine University of Calgary
2018 University of Calgary ARCH Award for International Career Achievement
2019 University of Calgary Internationalization Award
2019 Alberta Medical Association Award for Compassionate Service