Amyloid Day in Calgary 2023
Join us for the fifth annual international Amyloid Day in Calgary on Thursday, October 5, 2023. This year's event is hybrid: join us in person at the Tom Baker Cancer Centre Auditorium (Foothills Medical Centre) Calgary, AB, OR virtually. This event takes place from 8 am - 4:15 pm MDT. 
*Registration will remain open until September 28, 2023.
This year's event is dedicated to the passionate and growing community of amyloid patients, care providers, researchers and clinicians both locally and around the globe.  In the spirit of community, we welcome you to Amyloid Day in Calgary! 
Over the past few years there have been tremendous advances in amyloidosis care, both in recognition and diagnostic approaches, and importantly, new and/or enhanced therapeutic strategies. On behalf of the Amyloidosis Program of Calgary (APC), it is a pleasure to invite you to attend the 5th annual Amyloid Day in Calgary to be held on Oct. 5, 2023.
This will be a hybrid event, allowing participants to join in-person or virtually.
*In-person attendance: Tom Baker Cancer Centre Auditorium, Room CC104     1331 - 29th St NW, Calgary, AB 
*Virtual attendance: Zoom details will be provided to registered participants 1-2 days prior to the event via the email address used to register.  
Contact: Jan Veenhuyzen
jveenhuy@ucalgary.ca
*Learn more about the Amyloidosis Program of Calgary here.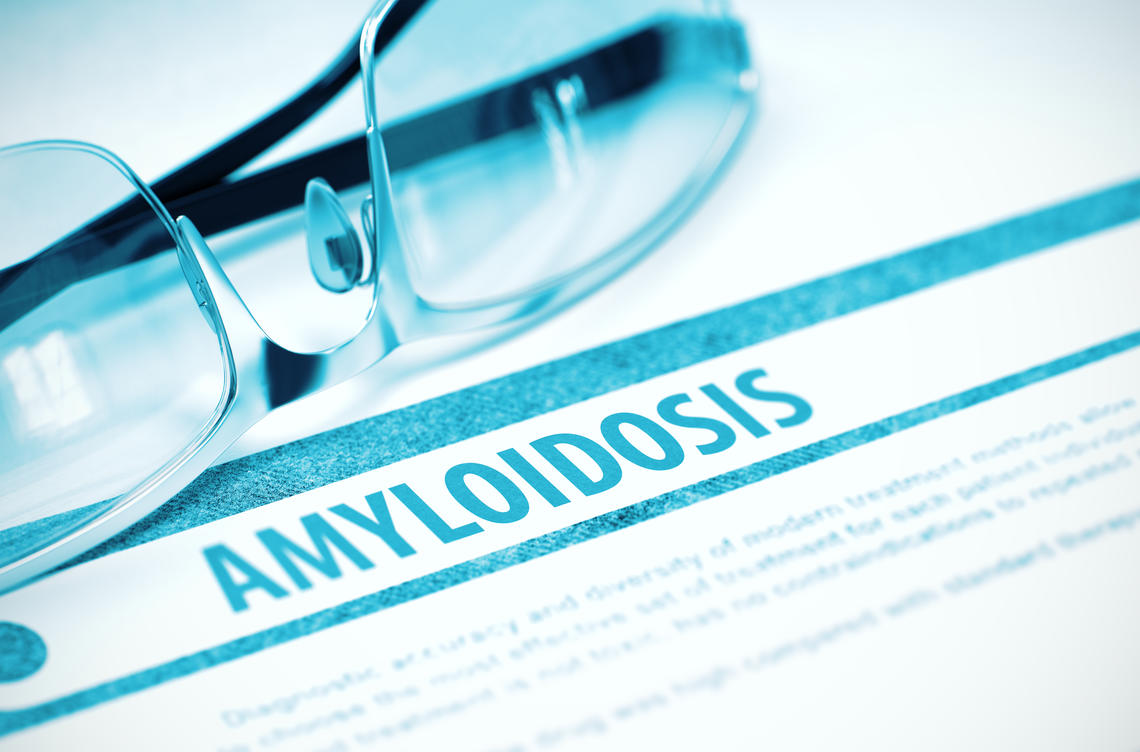 Time (MDT)

Speaker

Topic

8:00 am

Registration

 

8:30 am

Johana Fajardo, Doctor of Nursing Practice

Duke University Hospital  

Amyloidosis Symptom Management: Clinical Nuggets for Everyday Practice

9:00 am

Dr. Victor Jimenez-Zepeda

University of Calgary 

Opening Remarks

9:15 am

Dr. Pablo Garcia-Pavia

Hospital Universitario 

Present and Future of ATTR Disease Modifying Therapy

10:00 am

Coffee Break

 

10:15 am

Dr. Teresa Coelho

Hospital Santo António 

Perspectives on Managing Families with Hereditary ATTR: Screening, Counselling, Monitoring

11:00 am

Dr. Sharmila Dorbala

Harvard Medical School 

Imaging Advancements for Diagnosing and Monitoring Amyloidosis

 11:45 am

Lunch Break

 

12:15 pm

  

Dr.  Ashutosh Wechalekar

UK National Amyloidosis Centre

AL Amyloidosis: Novel Strategies for the Treatment of newly Diagnosed AL beyond Andromeda

1:00 pm

Dr. Raymond Comenzo

Tufts University School of Medicine 

Approaching a Patient with Relapsed Systemic Light-chain Amyloidosis: Is Relapsed AL a Maze or a Tangle or both?

1:45 pm

Coffee Break

 

2:00 pm

Dr. Nelson Leung

Mayo Clinic 

Kidneys and Amyloidosis: From Staging to Treatment and Response

2:45 pm

Breakout Session

     

Dr. Chris Hahn, University of Calgary

   

Dan Matheson

 

 

Neurologic Testing in Amyloidosis for the Non-Neurologist

 

Patient and Caregiver Support

3:15 pm

Isabelle Lousada, MA

Amyloidosis Research Consortium (ARC)

Amyloidosis Research Consortium Initiatives, Advocacy, Advancements, Achievements, Challenges

 4:00 pm

Dr. Nowell Fine

University of Calgary 

Closing Remarks

4:15 pm

Meeting Adjourned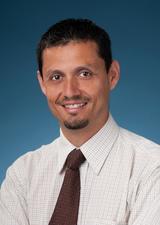 Dr. Victor H Jimenez-Zepeda
Dr. Victor H Jimenez-Zepeda is an associate professor of Medicine in the Cumming School of Medicine at the University of Calgary. He is Co-Director of the Amyloidosis Program of Calgary and leads the clinical program for AL amyloidosis at the Tom Baker Cancer Center in Calgary. Dr. Jimenez-Zepeda is a member of the Calgary transplant group and the Multiple Myeloma Program.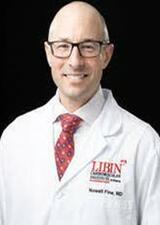 Dr. Nowell Fine
Dr. Nowell Fine is a heart failure cardiologist and echocardiologist in Calgary, Alberta. He is an associate clinical professor of Cardiac Sciences, Medicine and Community Health Sciences at the Cumming School of Medicine, University of Calgary. He is the clinical director of the Libin Cardiovascular Institute and Co-Director of the Amyloidosis Program of Calgary.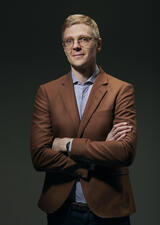 Dr. Chris Hahn
Dr. Hahn is an Associate Clinical Professor of Neurology at the Cumming School of Medicine, University of Calgary. He is the Clinical Director of the Calgary Electromyography Lab and also a Co-Director of the Amyloidosis Program of Calgary. He splits his clinical time working in the Neuromuscular and Neuroimmunology clinics.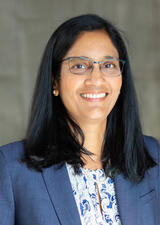 Dr. Sharmila Dorbala
Dr. Dorbala is Director of Nuclear Cardiology, Brigham and Women's Hospital, and Professor of Radiology, Harvard Medical School, in Boston, MA.  Dr. Dorbala is a cardiovascular imaging specialist with clinical expertise in nuclear cardiology and echocardiography. Dr. Dorbala is passionate about teaching nuclear cardiology and cardiac PET.  She has received the Eugene Braunwald Teaching Award from the Brigham and Women's Hospital and a Research Mentorship Grant from the NIH.
Dr. Dorbala has served as a past President of the Cardiovascular Council of the SNMMI and the ASNC. She is a current Associate Editor of the Journal of Nuclear Cardiology and the Journal of Nuclear Medicine. She serves on the editorial board of the Journals Circulation Cardiovascular Imaging and Amyloid. Dr. Dorbala's research is focused on amyloidosis and has been funded by the NIH, AHA, Foundation and Industry grants. She has published >300 papers.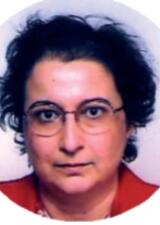 Dr. Teresa Coelho
Teresa Coelho is a Neurologist and Neurophysiologist at Hospital Santo António, Porto, Portugal, where clinical investigation led to Andrade's description of transthyretin familial amyloid polyneuropathy (TTR-FAP), published in Brain in 1952. The disease is nowadays named ATTR amyloidosis, emphasizing its systemic nature but neuropathy remains one of the most important aspects of the disease, along with cardiomyopathy.
Dr Coelho is the Head of Neurophysiology Department and the Head of the FAP Clinical Unit, an outpatient multidisciplinary clinic that is a Reference Centre for this disease and participates in the European Reference Network for Neuromuscular Disorders (ERN Euro-NMD). About a thousand patients are observed every year, including 50-60 newly diagnosed patients. Porto center participated actively in the clinical development of the drugs, Tafamidis, Patisiran and Inotersen (and more recently Vutrisiran), approved in Europe for the treatment of this condition.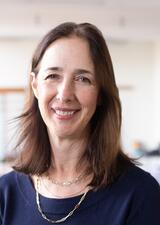 Isabelle Lousada
Isabelle Lousada is Founder and CEO of the Amyloidosis Research Consortium (ARC). She is an experienced nonprofit director and pioneer in patient advocacy in the rare disease field.  She has been the driving force behind ARC, building successful collaborations and funded research programs across the sectors to advance the science and understanding of the amyloidosis diseases. She was diagnosed with AL amyloidosis, and was one of the first patients to successfully undergo a stem cell transplant. For the past 25 years, she has worked to bring patients, academia, regulators and industry together to develop partnerships, promote awareness, and address the critical unmet needs. She has been committed to empowering patients, increasing access, and improving care. Her work has led to positive outcomes for patients, families, and the wider medical community.
Dr. Johana Fajardo
Dr. Johana Rocio Fajardo DNP, ANP-BC CHFN FHFSA was born and raised in Colombia, South America. She immigrated to the United States and became a registered nurse in 1999. Since then, she has dedicated her career to reduce healthcare inequities and improve patient access to care. As a Nurse Practitioner, Dr. Fajardo was awarded the Johns Hopkins Heart of Gold award in 2014 and the Heart Failure Society of America Clinical Excellence in Nursing award in 2017. Subsequently, she obtained her Doctorate in Nursing Practice. Her thesis project on developing a clinical practice guideline for the diagnosis of cardiac amyloidosis in Heart Failure with Preserved Ejection Fraction was recognized by winning the Best Poster Award during the International Symposium of Amyloidosis in Kumamoto, Japan in 2018.
Additionally, Dr. Fajardo has dedicated her clinical and academic work to building Amyloidosis Centers of Excellence by creating the organizational, clinical, and educational infrastructures to deliver integrative, efficient, and specialized care to the Amyloidosis population. As an assistant professor of Georgetown University School of Medicine, Dr. Fajardo has participated as a keynote speaker at national and international medical symposiums and served as editor in chief and writer of textbooks. Her research is focused on the implementation of translational and organizational research to address specific issues in clinical practice and patient care delivery. Dr. Fajardo has served in the capacity of principal investigator, co-investigator, task leader, and technical consultant on projects supported by the government, industry, and international funding sources. Dr. Fajardo is a Certified Heart Failure Nurse, a Fellow of the Heart Failure Society of America, and has served at multiple committees in both Nursing and Medical organizations.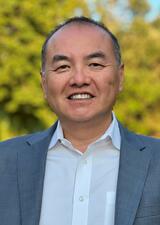 Dr. Nelson Leung
Dr. Leung graduated from Creighton University School of Medicine in Omaha Nebraska.  He completed his internship at the University of Iowa Hospitals and Clinics, and internal medicine residency and Nephrology fellowship at the Mayo Clinic in Rochester Minnesota.   He joined the staff in the division of Nephrology and Hypertension in 2000 and has an academic rank of professor of medicine.  He later joined the Division of Hematology and has a joint appointment in both divisions since 2010.  He is the current program director of the OncoNephrology fellowship at the Mayo Clinic and the head of the section of Onconephrology.
His main interest is in monoclonal gammopathy related kidney diseases.  He has written extensively on renal amyloidosis, myeloma cast nephropathy and monoclonal immunoglobulin deposition disease.  He introduced the concept of monoclonal gammopathy of renal significance and has made substantial contributions in the treatment of paraprotein related kidney diseases.   He is a founding member of the International Kidney and Monoclonal Gammopathy Research Group and is the current treasurer.  He is also an active member of the International Myeloma Working Group, International Society of Amyloidosis and American Society of Onconephrology.  He is a current member of the American Society of Nephrology Workforce and Training Committee, National Kidney Foundation Spring Clinical Meeting planning committee and the co-chair of the ASN core curriculum for Onconephrology.  He sits on the editorial board of Journal of Nephrology and is a reviewer for multiple Hematology and Nephrology journals.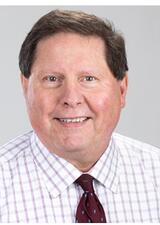 Dr. Raymond Comenzo
Dr. Comenzo is a Professor of Medicine at Tufts University School of Medicine, and the Director of the Blood Bank, Stem Cell Processing Laboratory and The Neely Cell Therapy and Collection Center at Tufts Medical Center. He is an attending physician in the Division of Hematology-Oncology and the Department of Pathology. He is the founding director of the John Conant Davis Myeloma and Amyloid Program in the Tufts Cancer Center. Dr. Comenzo is an internationally recognized expert in plasma cell disorders and stem cell transplant with a significant record of publications. He has an active clinical practice devoted exclusively to patients with plasma cell disorders such as multiple myeloma and systemic light-chain amyloidosis (AL), and also sees many patients with other forms of amyloidosis often because their diagnosis is unclear. Over the past 30 years he has been the principal investigator of many treatment trials in myeloma and AL, including 2 large trials funded by the FDA Orphan Products Division and a large on-going study funded by NIH. Dr Comenzo has an active research program focused on phenotypic and functional aspects of clonal plasma cells in myeloma and AL with particular emphasis on the roles of immunoglobulin genes and novel therapies for these diseases. Dr Comenzo is a member of the International Myeloma Foundation (IMF) Working Group, and also sits on the board of directors of the Amyloidosis Research Consortium (ARC) and is a member of the scientific board of the Amyloidosis Foundation.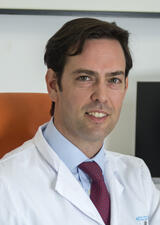 Dr. Pablo Garcia-Pavia
Dr García-Pavia is the director of the Inherited Cardiac Diseases and Heart Failure Unit at the Department of Cardiology of Hospital Universitario Puerta de Hierro in Madrid, Spain. The Unit is designated as national reference unit (CSUR) for inherited cardiovascular diseases by the Spanish Ministry of Health and also acts as a European reference center for rare cardiovascular diseases (ERN). He is also Research Professor at the Spanish Cardiovascular Research Institute (CNIC)
His areas of research include heart failure, amyloidosis and cardiomyopathies. After finishing his training in Cardiology in Madrid, Dr Garcia-Pavia completed a clinical research fellowship at the Inherited Cardiovascular Diseases Unit at The Heart Hospital (University College of London) in London, UK. Previously he had undertaken short stays as research fellow in basic research labs focused in genetics at the University of Chicago, Madrid Complutense University and Madrid Autonoma University .
Dr Garcia-Pavia is the leader of the 2021 ESC position paper on diagnosis and treatment of cardiac amyloidosis and serves in the steering committee of several ongoing clinical trials in TTR cardiac amyloidosis and genetic cardiomyopathies. He is also former member of ESC Council on Basic Research, former member of the Nucleus of ESC working group on myocardial and pericardial diseases, and former president of Spanish Society of Cardiology's working group on inherited cardiac diseases. He has published >220 articles in peer-reviewed journals including The New England Journal of Medicine, European Heart Journal, J Am Coll Cardiol, Circulation, Nature Communications, Nature Medicine and The Lancet.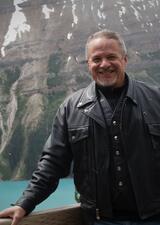 Dan Matheson
Dan is a 67-year-old husband, father, grandfather, and business owner who lives in Edmonton, Alberta. 
Dan was the first in his family to be officially diagnosed with Amyloidosis in 2017.  Since then, his brother and sister have also been diagnosed with Hereditary Amyloidosis. 
Dan's mother passed away in 2004, and Amyloid deposits were discovered in her autopsy.
Dan's sister is in possession of letters dated 1926 between her grandmother and her great-grandmother and her siblings.  
In those letters they describe their aliments and symptoms. 
All had symptoms consistent with ATTR Amyloidosis.
Overall Program Learning Objectives
At the end of this session, participants will be able to:
Identify diagnostic approaches most commonly used in the assessment of amyloidosis and use of this knowledge in the early identification of patients with features of organ involvement by amyloid deposition
Participants will be able to recognize the value of a Multidisciplinary Team (MDT) approach to the evaluation and treatment of patients with amyloidosis
Participants will be able to recognize the supportive care needed in the care of amyloidosis patients and establish this important pilar of management for suspected cases while the proper diagnosis and typing is achieved
Participants will be able to use this information to educate peers and primary physicians aiming to raise awareness of these entities that are considered rare disorders and often require multiple visits before diagnosis is established