Community Resources

Alberta Healthy Living Program – request support from a dietician
Heart and Stroke Foundation – lots of information on heart failure, self-care and includes recipe ideas
Alberta Health Services – search Nutrition Education Materials – wonderful directory of helpful dietary information created by dieticians
Ricardo Cuisine – www.ricardocuisine.com  Canadian chef with a section emphasizing healthy meal ideas. Pay close attention to the nutritional information tab for each recipe.  
South Health Campus Wellness Centre – content is currently online; however, they do have in-person cooking courses with a hands-on component taught by dieticians. Program Guide.

Research Study

The University of Calgary and the University of Alberta are doing a Heart failure study to assess: whether dietary supplementation with acacia gum reduces heart failure-related biomarkers and how the gut microbiome responds to dietary supplementation with acacia gum.

To participate must be

18 years of age or older
Willing/able to sign the informed consent
Patients with established HF including both reduced and preserved ejection fraction

To learn more or if you have questions

Contact either:

Sneha Patel 403-210-7461 Email: sneha.patel1@ucalgary.ca
Kim Ronak 403-220-8282 Email: kronak@ucalgary.ca
Michelle Hartwick 403-220-8292 Email: michelle.hartwick@ucalgary.ca
Robert Miller 403-220-8191 Email: Robert.miller@ahs.ca
Libin Cardiovascular Institute of Alberta Events & Seminars
O'Brien Institute for Public Health Events & Seminars
Center for Health Informatics Events & Seminars
Community Health Sciences Events & Seminars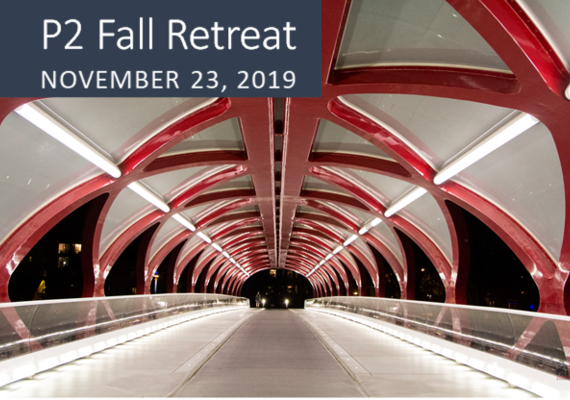 Person to Population Cardiovascular Research Collaborative
Our 7th retreat was held at the Bow Valley Ranche Restaurant and was attended by 36 guests from Libin executive team, clinicians, scientists, students and patient-partners.
Patient-centred Care and Patient engagement led by Dr. Maria Santana has experienced a productive year; several papers and grants were secured with the support of the Patient and Family Advisory Committee for Cardiovascular Health.   
Advancing the science of patient engagement (working with patient partners), patient experience (using patient feedback on their experiences to improve care) and patient-centred measurement and tools (building better ways to capture and meaningfully incorporate the patient voice into care).
Health outcomes led by Dr. Steve Wilton and Dr. Matt James also had a productive year despite initial difficulties related to data access. However, with the launch of Connect care, many exciting initiatives are in the works to capitalize on this opportunity including document processing and natural language processing.  
Measuring outcomes in patients with common heart conditions, while also designing and testing new interventions to improve these outcomes.
Data Science led by Dr. Joon Lee is at an exciting stage. Similarly, to the health outcomes group, the team is working tirelessly on increasing the human capacity to handle and make use of the incredible data sources available to us through the advent of Connect Care and Epic. Indeed, "Alberta has the best data capacity in the country, because of timely access to population-level clinical data" Dr. Hude Quan. Many ongoing projects involve linking clinical datasets to administrative data for better disease detection for targeting treatment.
Addressing health challenges by advancing practice and research at the intersection of data science, machine learning, artificial intelligence, information visualization, and health sciences
Community Engagement and Health Promotion led by Dr. Tanvir Turin Chowdhury and post-doc Dr. Shaminder Singh is one of the newest programs. Their focus is on building and launching a ground-breaking health promotion initiative. They welcomed this year on their team Dr. Lin Yang, an epidemiologist with a passion for supporting communities to become more physically active.
Promoting health and wellness among the vulnerable population of the society, including new immigrants, refugees, and ethnic communities.
Choosing Wisely led by Dr. Sonia Butalia has been at the forefront of improving the ordering of routine and optional diagnostic tests particularly EKG. They have deployed and are evaluating an intervention aimed at helping doctors order wisely.
Reducing low-value investigations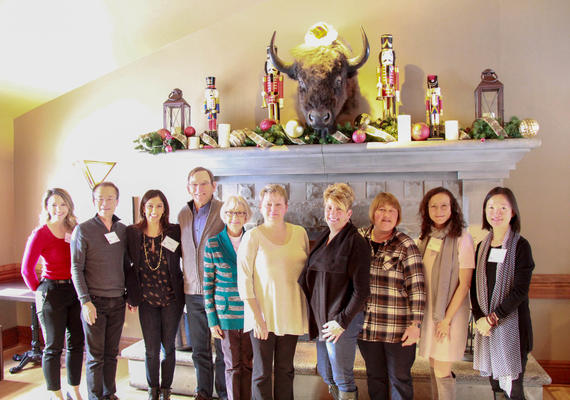 Working together towards better care
Patient and Family Advisory Committee for Cardiovascular Health
Five patient-partners attended the event; they shared their perspectives and provided timely feedback on different projects.
"We are so excited and glad to hear the type of research being conducted by P2; these projects have the potential to change and improve our lives"
- patient-partner
Retreat attendees provided feedback on two projects:
Personalized Prediction Algorithms and Interventions for Reducing Heart Failure Readmission presented by Dr. Cathy Eastwood. The goal of the study is to develop machine learning algorithms and targeted clinical pathways to reduce the heart failure readmission rate in Alberta
Engaging Communities for Health Promotion Using Indoor Physical Activities presented by Dr. Shaminder Singh. The goal of this study is to develop a working precision public health model for physical active communities.
The Mozell Core Analysis Lab led by Zhiying (Jane) Liang is a shared resource centre within the Libin Cardiovascular Institute of Alberta that manages health data, provides biostatistical and analytical consultation and translates information into knowledge for action. Its mandate is to improve and enhance the quality of research conducted within the institute and increase investigators' productivity.
The Mozell Family Analysis Lab (MFACL) is the new name of the Libin Insitute Analysis Centre to acknowledge the continued financial support of the Mozell Family.
They offer the following services to faculty, staff, and students of the Libin Institute. For more information contact analysiscore@ucalgary.ca or visit their website
Mozell Core Analysis Lab Services

Finally, Dr. Cathy Eastwood delivered a stunning presentation on Deep Work, a personal effectiveness enhancement approach. She provided the audience with tips to enhance their individual and collaborative work.
"Deep work is the ability to focus without distraction on a cognitively demanding task.  It's a skill that allows you to quickly master complicated information and produce better results in less time". Newport, 2016 – Deep work: Rules for focused success in a distracted world.
Thank you P2 and see you in the Spring
The P2 -Person to Population research team hosted a mini-retreat June 12, 2019, that was a wonderful success, and was the 6th retreat of the program. P2 researchers, with a variety of backgrounds and areas of expertise (e.g. health services research, population health, statistics, health economics, clinical experts, data sciences, patient engagement, and clinical trials), enthusiastically provided feedback to a series of grant proposals.  The researchers fielded questions and received excellent ideas that will greatly benefit their project's development. This retreat highlighted three phenomenal research teams who shared their project progress and grant proposals. Presentations included: Dr. Steve Wilton on The RAPID SPAF Randomized Clinical Trial, Ms. Chelsea Doktorchik on the Development of a Social Determinant of Health Surveillance Systems, and Dr. Ling Yang and Dr. Shaminder Singh presented on Walk to Win, a program for community engagement for chronic disease prevention.  Each team aims to submit a grant application for the next round of CIHR or PHAC calls for proposals.  P2 will convene again in the fall of 2019 to further refine grant proposals and work together to advance research and healthcare for people and populations.
List of those who attended: Hude Quan, Sonia Butalia, Maria Santana, Stephen Wilton, Todd Anderson, Tyler Williamson, Tanvir Turin Chowdhury, Dana Olstad, Hongwei (George) Liu, Catherine Eastwood, Kiran Kaur, Judy Siu, Ling Yang, Shaminder Singh, Vineet Saini.