Person to Population (P2)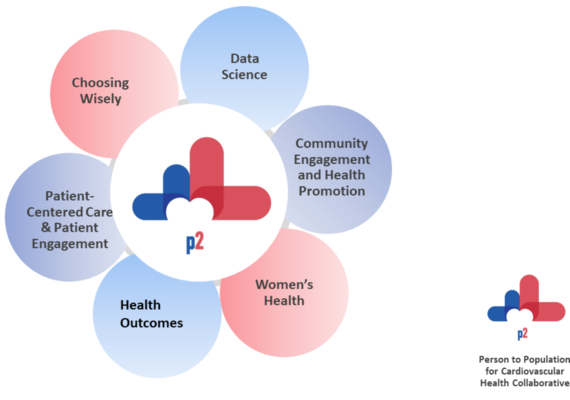 P2 Cardiovascular Health: Person to Population
P2 Cardiovascular Health: Person to Population Research Collaborative is the Libin Institute's newest research group. P2 is a team of multidisciplinary researchers and clinicians committed to improving cardiovascular health in Alberta at the individual and population level. We apply our expertise to tackle some of the critical cardiovascular health issues facing patients today.
What we do:
We conduct innovative research in a variety of areas to improve cardiovascular health for all Albertans. This includes incorporating the patient perspective and considering the social determinants of health throughout our endeavors.
We monitor and report on cardiovascular risk factors and disease, and design interventions to prevent their occurrence in the population. By building high quality 'big data' sources, we are optimizing cardiovascular health in Alberta so we can implement precision medicine in cardiovascular health from persons to populations.
We are strong collaborators and work closely with other Libin research groups to leverage local expertise. Our vast network, which extends the sectors of academia, healthcare, and government, helps to ensure our work is valuable in the context of Alberta health care. 
Our strengths:
Our members integrate clinical care with population health research, which provides opportunities for community and patient engagement in research and practice. As a multidisciplinary team, we have knowledge and expertise across a breadth of issues and methods. This includes clinical research, health services research, statistics, health economics, and implementation sciences.
Thematic Areas:
Population Level Risk
Risk Prediction Modelling for Precision Medicine and Heath System Projection and Forecasting
Social Determinants of Health, Vulnerable Populations, and Social Disparities
Patient Care Process and Outcomes
Community Engagement and Patient-Centred Care