The burden of cardiovascular disease
Cardiovascular disease is the No. 1 killer globally for both men and women. The Libin Institute is committed to reducing this impact.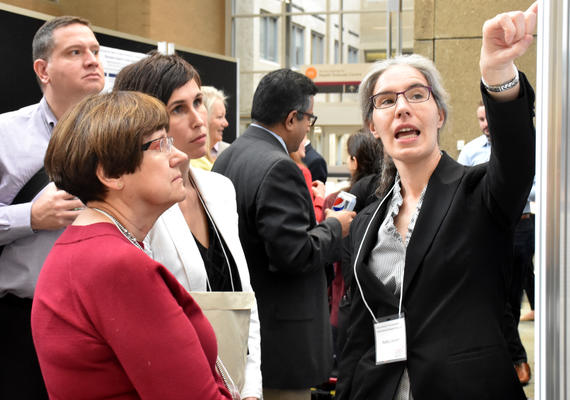 What we do
The Libin Cardiovascular Institute is an entity of the University of Calgary and Alberta Health Services. It is made up of about 200 researchers and clinicians. It coordinates all cardiovascular science research, education and patient care in Southern Alberta, serving a population of more than two million in southern Alberta, Saskatchewan and British Columbia.
Institute members provide education and training of health-care professionals, including physicians, surgeons, researchers, nursing and technological staff.
The Canadian burden of cardiovascular disease
About two million Canadians have cardiovascular disease or stroke, and two per cent live with chronic heart failure.
Cardiovascular conditions account for about 15 per cent of hospital admissions. The total cost to our our health care system is around $25 billion per year, around 10 per cent of total health care costs. Chronic heart failure costs almost $3 billion annually. 
Each year more than 75 million prescriptions are written for cardiovascular drugs.
Each year, Canadians suffer from 70,000 heart attacks and 50,000 strokes. Ninety per cent of Canadians have at least one risk factor for vascular disease.